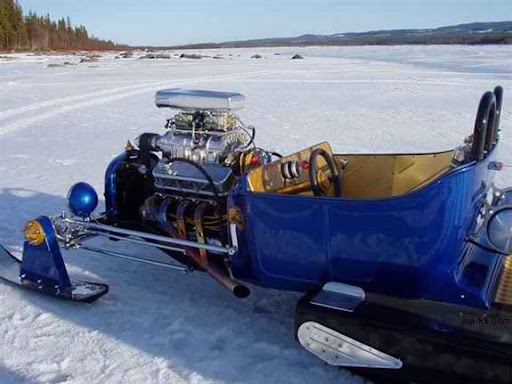 Ever wonder what Santa does in the off season? I know if I had alot of down time, I'd be wrenchin' on some crazy shit to tear up the frozen tundra.
No info on the Sno-cat inspired chopper, but it appears to be well fabricated. It does need a p-pad for picking up snow bunnies.
The T was built by Lars Eric Lindberg of Sweden. It's a fiberglass body on a Volvo Duett frame, powered by a blown 8-71 454.
Merry Christmas and happy trails!